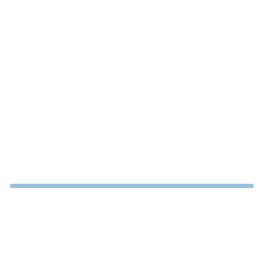 Resident Reviews
|Recommended: Yes
This is a good apartment. — This is a good apartment and a good place to live. The ladies at the front office are doing a great job, especially Jesusa. They are professionals in what they do and treat you with respect whenever you need their attention. The maintenance attend to you in a timely manner without delay. The apartment is spacious and the surroundings is always clean. But they need to work on the parking because it is an issue. If you come back from work at 10 00 PM it is very difficult to see a parking space, unless you have a reserved parking. Apart from parking there is no other issue. I will recommend this apartment to someone.
Thank you very much and I apologize for the parking issue and we are working on it right away to see how we can have more parking, so please bare with us on this situation.
|Recommended: Yes
Good luck — Have had nothing but issues, including no water, no hot water for days and days, office manager is rude, other ladies are usually nice. Lived here for 5 years and was towed 2 days after the new license plate came. Neighbors are loud, Management does nothing, police take hours to come. There are shootings here as well and don't use any of the laundry rooms provided. They also have a deal with a tow truck company and the security guard is in on it too.
Hi good afternoon, I am very sorry to hear all this issues that you have. The hot water was resolved once we found out about the problems in the boiler room and it was repaired as soon as the contractor was called out. The situation you have emailed in regards to your rent being late, I have no authorization to remove any late fee's. By fair housing law, we have to treat everyone equally. I was not aware of your vehicle being towed, but if you came to the office, we can show you the reason why your vehicle was towed and they send us pictures of every car towed on property. The shooting incident was resolved and does not involved any residents but visitors from outside. We have new machines for all the laundry rooms. The towing was provided by the corporate and the security guard are completely different from the towing company and they were provided by corporate also. We apologize for the inconvenience but hopefully we can be more further assistance.
|Recommended: Yes
Have to say bye to my dog 😢 — The only thing I don't like is the fact that I have to say bye to our lovely dog, When they say I could have him in the property because a neighbor complains about, But my 15 years old son has kicked in the face for a neighbor with out a razón, and my 13 yr old son almost get in to a fight with another trouble maker neighbor
I am very sorry for the inconvenience. We do have a pet policy for breed type, and weight, unfortunately your pet was a German Shepherd, which falls under weight limit and breed restrictions. Pet fee was not paid and pet addendum was not filled out upon applying to Tierra Bella. As far as your children playing outside, it is your responsibility to be with them or watch them. You can also call the police to make a complaint.
|Recommended: No
Its okay — okay
Hi good afternoon Mr. Nathan, Was there something you needed us to do in your unit? I wasn't sure if this was mistakenly put on here, but please if there is anything we can fix or repair please let us know.
|Recommended: Yes
Great Place to live in — The staff are very quick to address most issues. Maintenance crew is very quick as well same day resolutions almost all of the time . The only issue here is PARKING. if you come home before 10 you should be ok. but I came home at 12 and didnt get to enter my home til 3 a.m. i had to park at Aldi's parking during those 3 hours i made contact with someone multiple times who was looking for a parking space since 10 30 I understand the reserved parking availability. I'll probably buy one soon. But the purpose of that should be guaranteed parking close to your apartment. There should still be enough parking for everyone even if the only slot available is next to the dumpsters. I'd take that then risk my car being towed at a different property.
I apologize for the inconvenience of the parking lot. We are working on it the best we can, so please bare with us. Thank you for the review you have given us. If you have anymore questions, please come by the office and let us assist you...
|Recommended: Yes
Pretty decent place for what you pay. — Its pretty peaceful and nice as long as you keep up with how you live.
Thank you very much, I am glad that you feel at home.
|Recommended: Yes
Could b worse — Its not tooo toooo bad while i.ve been here but i wont renew my lease... lets just say that
Hi Alana Dempsey. I am so sorry to hear that, but what can we do to better assist you? We comply to all the work orders you have requested, is there something else that we can better assist you?
|Recommended: Yes
Great tiles, great walls, quick responses — I really like the tiles on floors and no carpets. Great decorative tiles on kitchen walls and bathtub walls. Fewer than five insects seen over two months. Toilet is very modern. I saw the same toilet at a 200 a night hotel. Good response to work orders. Been here 2 months. The office works hard for the residents
We thank you.
|Recommended: Yes
Nice apartments, nice staff — For this to be my first experience with getting and renting an apartment, I am very pleased. The place I lived before management was horrible, the grounds weren't managed, and the apartments were small and infested. Since I've moved to Tierra Bella I love it. Everyone that has seen the apartment always mentions how much space we have, and we opted for the "smaller" apartment. You can't tell. I constantly see maintenance working on the grounds, and there's even a security guard that monitors the apartments. The staff is super helpful and willing to work with you and they keep you updated about things around the apartment. Just made it through the first month, and so far I have no complaints.
Thank you very much. We will always be at your serviced. Please don't hesitate to come or call the office.
|Recommended: Yes
Understanding — Office was very understanding of my situation and everything is good.
Thank you and please always call the office and speak to me. I am sorry.
|Recommended: Yes
Living — Good
Thank you.
|Recommended: YesI love it here There are some things you should know though... — I've been here for 3 months now and I love it here I'm definitely happy and content. That being said, it doesn't mean there aren't some things I'd like to see addressed or improved upon. Also, I believe, applicants should be aware of some of the realities of living here that you just can't know until you do. So I'll explain my scores... PARKING On the left side of the complex parking is VERY limited. You have to pay extra for reserved parking, which is fair...but this leaves practically NO space for visitors. There are 2 visitor spots, and they are always occupied by the same vehicles every day. You can get guess passes, and be sure you do because their cars WILL be towed without them, but it can be a pain to remember. I've had a number of guest want to come over on Sunday, but since I forgot a guest pass, and the office is closed on Sundays, they cancelled their visit out of fear of being towed. I understand not much can be done about the limited parking, but ithat doesn't mean it isn't an issue. NOISE I never hear my neighbors inside of my apartment...outside of my apartment is a different story. Music is played very loudly Thu-Sun nights, even after the noise curfew of 10PM. This usually goes until midnight or later. Doesn't bother me much, but it should be known. The bigger thing is the soccer field next door which is very loud. I thought someone had their door open and a game on at full blast. Nope. Haha just something to be aware of, especially if you're leasing on the right hand side. GROUNDS They're kept up as best as they can. Residents can be quite messy. Trash is littered most nights, sadly, but maintenance does an amazing job at keeping it as neat as they can. Its an uphill battle unfortunately. Also, water collects very badly in several spots on the complex. The drainage system could use some work. Not a huge deal, but there are some areas I have to avoid when I know its rained recently. The parking lot could use a lot of attention as well. It definitely doesn't match the quality of the rest of the complex and it concerns me that possible applicants will see it and disregard such an amazing apartment complex CONSTRUCTION The apartment itself is AMAZING I love the layout and space. AC works great and I live VERY comfortably. That being said, it was clear my apartment was rushed to get ready. Paint was messy, trash was left behind, and the new tile floor is covered in scuffs and paint marks. Again, I really don't mind all that much. But its something to be aware of. The air filter fan in the bathroom is pointless. It has a very weak motor, with no exhaust outlet...so it serves zero point. MAINTENANCE The team is awesome They are polite, efficient, thorough, and always get to my concerns very quickly...that is with the exception of the laundry washers on the front, right hand side of the complex. Since living here, 3 of the 6 washers have been broken and have yet to be fixed. I often have to walk to the opposite side of the complex to wash my cloths...which isn't a huge deal, but can be a pain on some days, especially when its raining. My hope is they'll be addressed soon. STAFF Honestly, an all-star team. The staff in the front office is amazing Super friendly, supremely helpful, fun to talk with, and great at their jobs. They always have answers to my questions, and communicate very well. I'm never left confused or frustrated because they do such a good job at explaining what will be done or what they need from me. They're really great and were a huge selling point for me when I got here. Many complexes have really cruddy staff...so I'm grateful for them. Thank you so much OVERALL Honestly, even with my concerns...I'd give this place 5 Stars. Those concerns, while not MAJOR for me, could be for some people...which is why I rated honestly. But considering the amazing location, the affordable rent, the quality of the apartment itself SO comfortable, great layout, superb quality for the price , and the promotional price for the rent...I couldn't be happier. Its a shame about the loud soccer field and the limited parking...but again there really isn't much that can be done about those. I'd love to see the quality of the parking lot improved to help further cement to future applicants, that this place IS worth it My stay has been an absolute pleasure, and I'm looking forward to the next 10 months here...possibly longer D
|Recommended: Yes
Nice good manager and o wner is awsome — Nice place
Thank you Stephani Foster. I'm glad you joined the after school program...
|Recommended: Yes
Proterty — hello. everything is good. I have one problem. my apt number is 102. the people live up stair make so much noise.
Hi good afternoon. I apologize for the noise coming from upstairs, we will be resolving the problem and hope the noise will stop. Thank you for sharing the wonderful comment and for informing us your concerns.