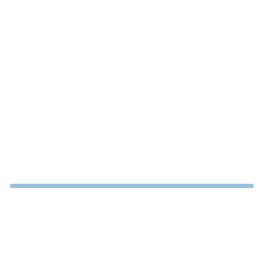 Resident Reviews
Understanding
|

Recommended: Yes
Thank you and please always call the office and speak to me. I am sorry.
I love it here There are some things you should know though...|Recommended: YesI've been here for 3 months now and I love it here I'm definitely happy and content. That being said, it doesn't mean there aren't some things I'd like to see addressed or improved upon. Also, I believe, applicants should be aware of some of the realities of living here that you just can't know until you do. So I'll explain my scores... PARKING On the left side of the complex parking is VERY limited. You have to pay extra for reserved parking, which is fair...but this leaves practically NO space for visitors. There are 2 visitor spots, and they are always occupied by the same vehicles every day. You can get guess passes, and be sure you do because their cars WILL be towed without them, but it can be a pain to remember. I've had a number of guest want to come over on Sunday, but since I forgot a guest pass, and the office is closed on Sundays, they cancelled their visit out of fear of being towed. I understand not much can be done about the limited parking, but ithat doesn't mean it isn't an issue. NOISE I never hear my neighbors inside of my apartment...outside of my apartment is a different story. Music is played very loudly Thu-Sun nights, even after the noise curfew of 10PM. This usually goes until midnight or later. Doesn't bother me much, but it should be known. The bigger thing is the soccer field next door which is very loud. I thought someone had their door open and a game on at full blast. Nope. Haha just something to be aware of, especially if you're leasing on the right hand side. GROUNDS They're kept up as best as they can. Residents can be quite messy. Trash is littered most nights, sadly, but maintenance does an amazing job at keeping it as neat as they can. Its an uphill battle unfortunately. Also, water collects very badly in several spots on the complex. The drainage system could use some work. Not a huge deal, but there are some areas I have to avoid when I know its rained recently. The parking lot could use a lot of attention as well. It definitely doesn't match the quality of the rest of the complex and it concerns me that possible applicants will see it and disregard such an amazing apartment complex CONSTRUCTION The apartment itself is AMAZING I love the layout and space. AC works great and I live VERY comfortably. That being said, it was clear my apartment was rushed to get ready. Paint was messy, trash was left behind, and the new tile floor is covered in scuffs and paint marks. Again, I really don't mind all that much. But its something to be aware of. The air filter fan in the bathroom is pointless. It has a very weak motor, with no exhaust outlet...so it serves zero point. MAINTENANCE The team is awesome They are polite, efficient, thorough, and always get to my concerns very quickly...that is with the exception of the laundry washers on the front, right hand side of the complex. Since living here, 3 of the 6 washers have been broken and have yet to be fixed. I often have to walk to the opposite side of the complex to wash my cloths...which isn't a huge deal, but can be a pain on some days, especially when its raining. My hope is they'll be addressed soon. STAFF Honestly, an all-star team. The staff in the front office is amazing Super friendly, supremely helpful, fun to talk with, and great at their jobs. They always have answers to my questions, and communicate very well. I'm never left confused or frustrated because they do such a good job at explaining what will be done or what they need from me. They're really great and were a huge selling point for me when I got here. Many complexes have really cruddy staff...so I'm grateful for them. Thank you so much OVERALL Honestly, even with my concerns...I'd give this place 5 Stars. Those concerns, while not MAJOR for me, could be for some people...which is why I rated honestly. But considering the amazing location, the affordable rent, the quality of the apartment itself SO comfortable, great layout, superb quality for the price , and the promotional price for the rent...I couldn't be happier. Its a shame about the loud soccer field and the limited parking...but again there really isn't much that can be done about those. I'd love to see the quality of the parking lot improved to help further cement to future applicants, that this place IS worth it My stay has been an absolute pleasure, and I'm looking forward to the next 10 months here...possibly longer D
Nice good manager and o wner is awsome
|Recommended: Yes
Nice place
Thank you Stephani Foster. I'm glad you joined the after school program...
Proterty
|Recommended: Yes
hello. everything is good. I have one problem. my apt number is 102. the people live up stair make so much noise.
Hi good afternoon. I apologize for the noise coming from upstairs, we will be resolving the problem and hope the noise will stop. Thank you for sharing the wonderful comment and for informing us your concerns.
Clean and great place to live.|Recommended: YesThis place is a great place to live and very quite.
NEW MANAGMENT|Recommended: YesTHAT NOW WITH THE NEW OWNERS EVERYTHING IS MUCH BETTER, MORE MAINTENANCE AND THE NEW OFFICE STAFF IS MORE PROFESSIONAL AND POLITE.
I like my apt and the layout|Recommended: YesI'd tell them if they need something done , they need to stay on the staff to complete tasks. overall the staff is friendly except for one lady in the back desk.
The views and opinions expressed herein are solely those of the original authors and other contributors. These views do not reflect the views of "Tierra Bella", its owners, managers, agents, employees or content providers. No representation or warranty, express or implied, is made or given by "Tierra Bella", its owners, managers, agents, employees or content providers regarding safety, accuracy, completeness or suitability of the information or material expressed herein for any particular purpose